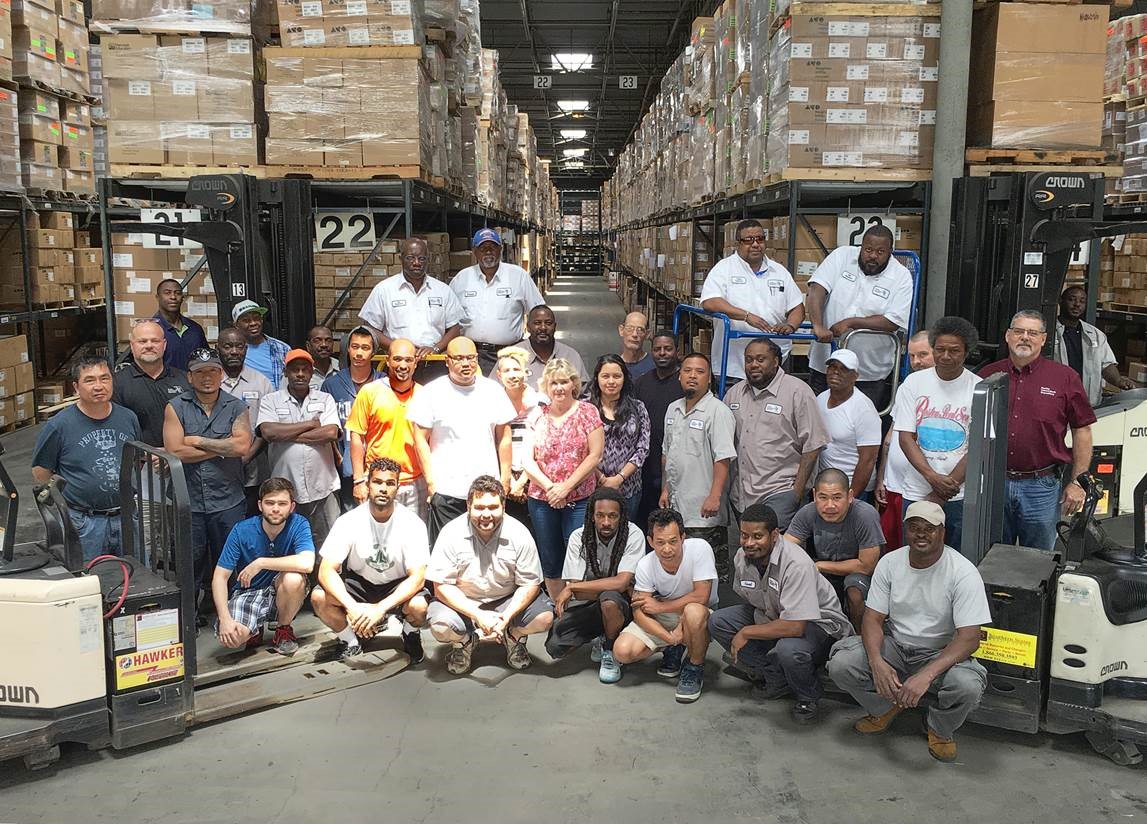 FSBD Warehouse Personnel
Meet our Warehouse Personnel

This group of dedicated and talented men and women are the backbone of FSBD. Our employees are students and grandparents and everything in between. They receive, maintain and ship the more than 20,000 items from the 76 educational publishers we have in our data file. They are responsible for ensuring your order is shipped efficiently, accurately and are committed to shipping your order the same day it hits the warehouse floor. Some fun facts about this great team; together they have more than 387 years of experience with our most senior Supervisor, Robert Pauldo, at 44 years; they ride on 25 forklifts, 45 pallet jacks and 41 Stock Chasers shipping an average of 25 million pounds of materials yearly all while logging more than 10,000 miles each year driving around our 500,000 square foot facilities.